Most Americans have multiple high-speed wireless choices when it comes to Internet access but many residents living in the less-populated, more rural parts still have to rely on 90s technology, i.e. dial-up, for their data needs. Now, cooperatives that have been bringing electricity to rural America since the 1930s are getting into the broadband business, with many forming partnerships to help bring their members "up to speed" when it comes to Internet access.
"The electric co-ops represent possibly the greatest potential for expansion of really good infrastructure in rural America," said Todd Pealock, CEO of Georgia's Habersham Electric Cooperative Membership. "It's very synergistic for our linemen to hang cable, to lift the hardware up. The splicing is very natural for them."
The Federal Communications Commission estimates 39 percent of America's rural population is without access to fixed broadband at a benchmark speed of 25 Mbps for downloads and 3 Mbps for uploads, compared to 4 percent in urban areas. With communication and information now powering the economy, the digital divide between rural and urban communities is quickly growing. Farms, ranches and small towns complain that being unconnected hurts business, hampers access to health care and leaves students behind.
Broadband companies that answer to shareholders say scattered populations and difficult access make business unprofitable in much of rural America. Mike Keyser, CEO of BARC Electric Coop in Lexington, Virginia, is convinced it is "up to the electric cooperatives to step up and provide. If they don't, then the customers won't get it."
Most of the broadband projects involving coops are using grants from the FCC's Connect America Fund, which resulted from the comprehensive reforms of the Universal Service Fund (USF) and Intercarrier Compensation (ICC) systems to accelerate broadband build-out to the approximately 23 million Americans who lack access to broadband. Many coops are forming partnerships in order to maximize these grant funds and reduce redundancies in projects.
In November of last year, Virginia coops Old Dominion Electric Cooperative and Rappahannock Electric Cooperative, partnered with the Mid-Atlantic Broadband Communities Corporation (MBC), announced plans to begin a broadband build-out in late 2016, to be completed a year later. The MBC already owns and operates more 1,800 route miles of fiber optic network in southern and southeastern Virginia, but joined with the two coops, will now expand through the central piedmont region.
North Georgia Network is a member-owned regional fiber optic system with over 1,600 miles of infrastructure; it's owned by a joint venture that includes Habersham EMC and Blue Ridge Mountain EMC. The first core ring of 260 miles was launched in 2011; in April 2016, NGN announced the addition of 100 Gigabits of capacity across its core fiber optic network, increasing capabilities for the broadband superhighway that now stretches across the state of Georgia.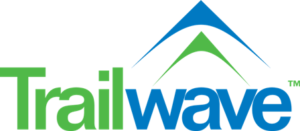 Electric coops are also partnering with their telephone brethren on broadband projects.  Missouri-based Callaway Electric Service and Kingdom Telephone Cooperative are combining resources to bring fiber-to-the-home service supporting speeds up to 1 Gbps to communities in their area that currently can't get high-speed broadband. Together, the companies have formed Callabyte Technology, LLC, through which they will offer the broadband service. Callaway Electric Cooperative will build the mainline infrastructure, while Kingdom Telephone Cooperative will install the electronics in the field that will make service operational, as well as the drop to the home and the customer premises equipment. In the future Callabyte may add voice and video services, and the infrastructure that is being deployed to support the electric- telco partnership ultimately could also help support smart grid capability for Callaway.
Another broadband partnership involving phone and electric coops is targeting rural areas in three Catskills counties. Delaware County Electric Cooperative (DCEC), the Delhi Telephone Company (DTC) and the Margaretville Telephone Company (MTC) have joined together to form the Delaware County Broadband Initiative. $3.8 million invested by the two telephone will supplement the $3 million from state broadband grants. DCEC's contribution to the project comes in the form of reduced fees for connection to its utility poles and "in-kind" support services.
In late May, the FCC announced it is making another $2.15 billion available for rural broadband projects, and it's trying to direct at least some of that money toward building services with gigabit download speeds and unlimited data. The money, $215 million a year for 10 years, will be distributed to Internet providers through a reverse auction in which bidders will commit to providing specific performance levels. Government funding helped incumbent providers get 80 percent of the country covered with broadband – now with the additional funding, the coops can continue the build-out to reach that final 20 percent.
References
Rural broadband co-ops form to provide internet to underserved areas (The Daily Sentinel, Sunday, 14 February 2016)
Missouri Electric-Telco Partnership Plans Gigabit Broadband (Telecompetitor.com, Thursday, 11 February 2016)
Three Electric Cooperatives Leverage Calix to Bring a World-class Broadband Experience to the Heartland (Calax.com, Wednesday, 10 February 2016)
Electric Coops Natural Choice for Expanding Rural Internet Access (MuniNetworks.org, Friday, 25 January 2016)
Dial-up done? (DailyProgress.com, Thursday, 21 January 2016)
Broadband Partnership Targets Rural Areas in Three Catskills Counties (Watershed Post, Friday, 7 August 2015)