Litigation Document Management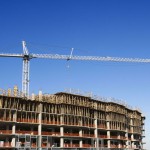 Most litigation handled by our firm is document intensive – meaning it involves exponentially more documents than other types of litigation.  This is especially true with our construction litigation matters.  Through our experience with document-intensive construction litigation, we have developed strategies for managing documents in an efficient and cost-effective manner.  We have even designed customized litigation databases for particular matters.
Many of our cases are entirely digital, in which we scan and process all documents to avoid storage fees and related overhead costs.  In such cases, we use computer programs and litigation databases to manage documents and identify those "key documents" on which case outcomes depend.  We also have experience in cloud-based document-management systems, which allow our clients and their consultants to access the same set documents used by our attorneys over a secured connection.
While our document-management expertise was developed through large construction cases, we have found that clients with smaller cases achieve the same cost-saving benefits.  Clients asserting or defending smaller claims – especially small construction claims – can have just as many documents as clients with larger claims.  With these smaller claims, the importance of cost-effective document management is absolutely critical to obtaining a successful result at a low cost.