From the Electrical Safety Foundation International (ESFI) website; ESFI.org.
What is the National Electrical Code?
Did you know that as of 2017, there have been 15 revisions of The National Electrical Code since 1975, the year the average American home was built?
The National Electrical Code codifies the minimum requirements for the safe electrical installations in a single, standardized source. While the NEC is not itself a law, the NEC is commonly mandated by state or local law. Where the NEC is adopted, anything less than the standards set by the NEC are illegal. The NEC revision is an open process that produces a new code every three years. The process includes:
Public Input
Public Commentary
NFPA Technical Session
Standards Council Action – Appeals and Issuance of the NEC
Many people are unaware of the protections provided by The National Electrical Code or the process through which this code becomes enforceable. While it is not necessary to know the ins and outs, one should be aware of the risks to impede the timely adoption of the most recent version.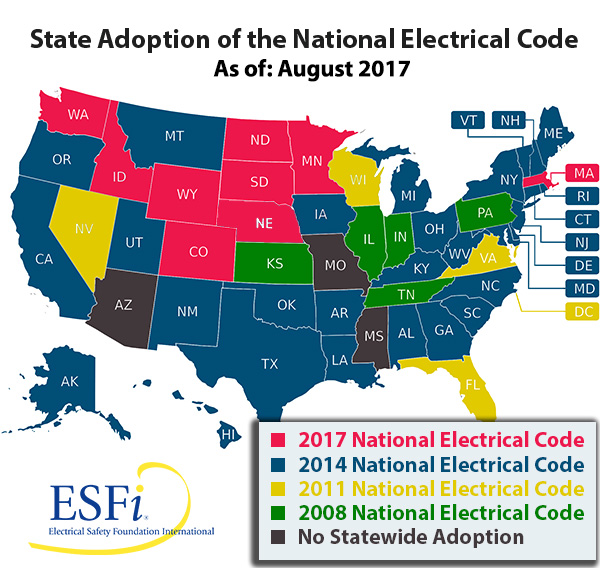 This graphic shows which version of the NEC is currently being utilized in each state.