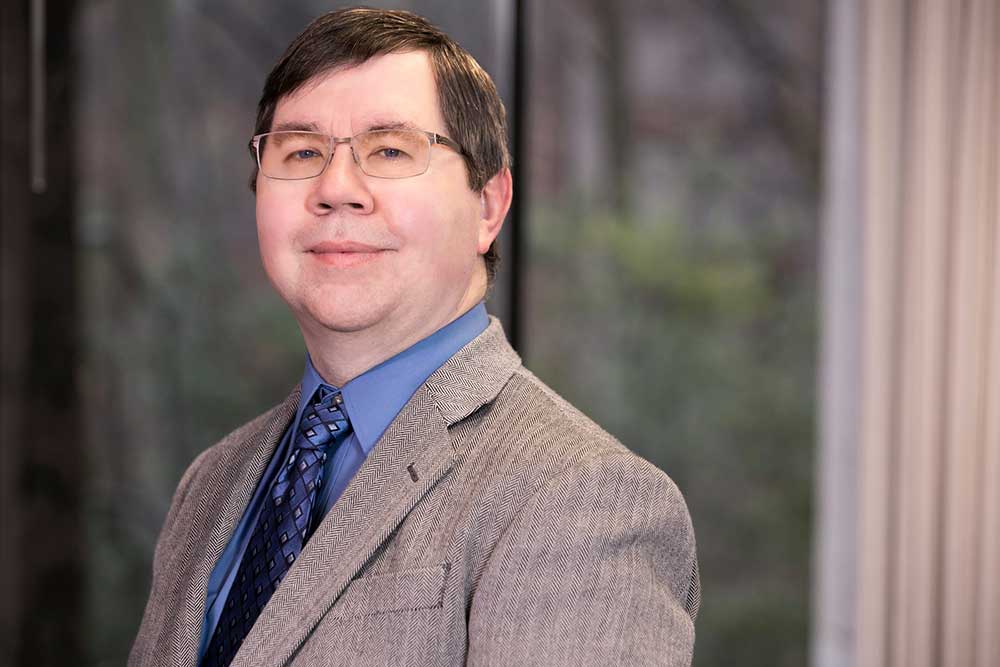 Northeast Atlanta Office (Tucker)

2100 East Exchange Place
Suite 210
Tucker, GA 30084
Roland's practice focuses on representing cooperatives and other types of business entities with corporate, finance, and regulatory matters.  He advises clients on all business matters related to cooperatives, corporations, and LLCs, including entity formation, member agreements, contracts, procurement, employment matters, financing agreements, regulatory requirements, bankruptcy, and claims.  He assists clients with obtaining trademarks and copyrights.  He assists electric and telecommunications cooperatives with general corporate matters, as well as with fiber optic agreements, colocation agreements, AMI and SCADA agreements, leases and easements, procurement arrangements, wholesale power contracts, board matters, and FERC and NERC requirements. 
Roland has assisted a wide variety of cooperatives throughout the United States, including grocery and consumer cooperatives, agricultural cooperatives, investment cooperatives, and various types of worker cooperatives.  He assists with cooperative conversions and with platform cooperatives.  As a board member of the nonprofit Georgia Cooperative Development Center, he assists with the formation of new cooperatives in Georgia.  He is also on the steering committee of the Cooperative Professionals Guild, a national collective of legal and tax professionals supporting cooperatives. 
Roland has written numerous articles about cooperatives, and he and partner Charles Autry co-authored The Law of Cooperatives, a leading treatise on cooperative law published by the American Bar Association.
J.D., Mercer University Law School, 1991.
B.A., Mercer University, 1994.
Georgia (1994)
Florida (1995)
Negotiating automated meter system purchase and licensing agreements on behalf of electric distribution cooperatives
Negotiating and drafting various fiber optic agreements, including swap, construction, IRU, and lease agreements
Negotiating and drafting colocation agreements with various providers
Assisting with conversion of large member organization (over 100,000 members) to a hybrid corporation/cooperative structure
Negotiating and drafting power purchase agreements, ground leases, and interconnection agreements for various solar projects
Assisting with procurement/upgrade of SCADA systems, including negotiating purchase and licensing agreements
Various worker cooperative conversions
Assisting cooperatives with private stock offerings and related securities matters
Providing guidance regarding NERC requirements, including cybersecurity requirements
Assisting land owners with negotiating solar ground leases with developers and utilities
Representing distribution cooperative with purchase of power plants from a power marketer
Obtaining trademarks and entering into trademark agreements for an international equipment supplier
Co-author, "Seven Steps for Effectively Handling Contested Elections," Management Quarterly, Fall 2020.
Co-author, "Updating Food Cooperative Member Labor Issues," Cooperative Grocer, March/April 2018.
"Navigating the Nitty-Gritty Details of AMI Initiatives," Renew Grid, December 2011.
Co-author, "Addressing Calls for Transparency in Electric Cooperatives," Management Quarterly, Winter 2010.
Co-author, the book The Law of Cooperatives, American Bar Association's Business Law Section (2009).
Co-author, "The Advantages of the Cooperative Model for Broadband Services," Cooperative Business Journal, July/August 2009.
Atlanta Bar Association
American Bar Association
Cooperative Professionals Guild
Electric Cooperative Bar Association
Georgia Cooperative Development Center
State Bar of Georgia
The Florida Bar