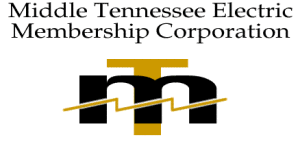 Last May, the Middle Tennessee Electric Membership Cooperative (MTEMC) and the City of Murfreesboro signed a memo of understanding (MOU) for MTEMC to acquire the Murfreesboro Electric Department (MED). Since then, there have been meetings and workshops on this unusual transaction, and numerous updates on discussions, but no firm date has yet been set for the deal to close.
MTEMC is one of the nation's largest electric coops, serving about 200,000 residential and business members in a four-county area directly south of metropolitan Nashville – one of Tennessee's fastest growing areas. MED was founded in 1939 as a municipal utility that is owned by its ratepayers, and is one of the 155 distributors of Tennessee Valley Authority power, serving about 55,000 customers within the city limits. MED's service area is completely surrounded by MTEMC, and MTEMC is a long-time corporate citizen of the City of Murfreesboro. According to both sides, there have been previous discussions of acquisition, but nothing serious until a recent update of its strategic plan prompted MTEMC to approach MED with a definitive offer.
While coops are normally the targets of acquisition, this is not the first time that MTEMC has been the acquirer, having consolidated a municipal utility in 2000 when it purchased Lebanon's electric department. The negotiations started in 1999 and ended with MTEMC paying Lebanon $20.5 million for the utility and pledging $10 million for infrastructure improvements. The value was calculated by considering several factors, like the overall value of the utility's equipment, miles of electric line and such. MTEMC said that much of the next year will be devoted to calculating the actual figure for MED. MED noted the "Tennessee Formula" for judging how to price an electric system, which requires that MED's value take into account all of its assets, depreciation as well as a percentage of lost income.
Both parties will benefit from the deal. Part of MTEMC's newly updated strategic plan is a push to use more renewable sources and increase energy efficiency. To keep pace with the rapid growth in the area, both electric systems are making major infrastructure investments. Combining the two systems would reduce duplication of effort and increase efficiency, with savings going towards lowering rates for customers. MED has recently launched a number of new services, like automated metering, SmartHub and a new mobile-friendly customer information system, that improve efficiency and the customer experience. MTEMC doesn't offer those services, so their members would benefit from an acquisition in regards to improved customer service.
MED' s competitive rates are due in part to the high density in its service areas – an average of 81 customers per mile. MTEMC has a much lower density — just 19 customers per mile. Buying MED would allow MTEMC to improve their cooperative's efficiency by increasing their density, again lowering costs for all customers of the merged utilities.
The MOU states no MED employee will be laid off, put on a lower pay scale or lose their pension because of an acquisition. MTEMC says keeping all the employees is critical to maintaining the high level of service post-merger which both sets of customers will expect.
MED is one of the most financially sound, efficient municipal electric systems in the country, with a strong focus on reliable service and operational safety. The system was recently honored by the American Public Power Association (APPA) with its RP3 award, which recognizes utilities demonstrating high proficiency in reliability, safety, workforce development and system improvement. Criteria within each of the four RP3 areas are based on sound business practices and recognized industry-leading practices. Bringing in MED's practices means satisfied customers and a strategic plan that has guaranteed rate stability far into the future.
Both parties have stated that no timeline had been established for the acquisition, acknowledging that due diligence in the process of discovery was the main priority. The City Council voted in June to hire an attorney to aid in negotiations of a potential purchase; recently consulting firm GAI was contracted to determine MED's value, including property, substations, lines, poles and equipment. According to the Municipal Plant Act of 1935, the decision to sell MED must pass votes from both the MED board and the City Council before going to a public referendum. It seems the citizens of Murfreesboro will still have plenty of time before a vote will be before them.
Resources
List of items accomplished in 2015 by Murfreesboro (WGNSradio.com, Thursday, 23 December 2015)
Talks of Middle Tennessee Electric buying Murfreesboro Electric continue (WGNSradio.com, Wednesday, 2 September 2015)
Utility merger advantages questioned (Daily News Journal, Saturday, 18 July 2015)
City leaders, Power Board members question possible MTEMC acquisition of MED (Murfreesboro Post, Sunday, 28 June 2015)
City Council & Power Board schedule Joint Meeting (WGNSradio.com, Wednesday, 10 June 2015)
Talks of an electric merger between Murfreesboro and Middle TN Electric continue (WGNSradio.com, Tuesday, 9 June 2015)
First step taken for MTEM Corp. to acquire MED (Murfreesboro Post, Sunday, 7 June 2015)
Through talks of merger, MED continues its focus on serving the citizens and businesses of Murfreesboro (Murfreesboro.com, Thursday, 4 June 2015)
Middle Tennessee Electric Membership Mulls Acquisition of Murfreesboro Electric Department (Bloomberg.com, Saturday, 30 May 2015)
Middle Tennessee Electric proposes consolidation with Murfreesboro Electric (Daily News Journal, Friday, 29 May 2015)
MTEMC asks City of Murfreesboro to discuss consolidation of electric companies (MTEMC.com, Friday, 29 May 2015)