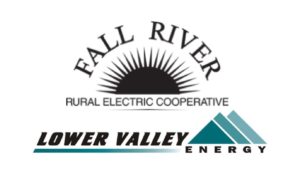 After decades of casual conversations, two Idaho coops are now seriously discussing a merger which if successful could save members over $38m over a ten-year period.
Last November, Fall River Electric and Lower Valley Energy released a 30-page document evaluating the potential merger between the two entities. In January, the boards of the two coops announced that they were actively pursuing a merger between the two, and would be working out the terms of such a consolidation over the next few months. A consolidation plan will be presented to their respective members for a vote in June.
LVE serves roughly 27,000 electric customers and 4,000 gas customers in western Wyoming and eastern Idaho; FR serves roughly 16,000 customers in southeast Idaho, western Wyoming and southwest Montana.
While the two boards have been open to the idea of a merger for several years, changing energy policies and recent regional regulations planned by the Bonneville Power Administration provided the impetus to move forward with a plan. The merger would result in almost $4m in annual savings over a ten-year period, providing greater financial resources for dealing with changes in the electrical industry and keeping member rates stable. Some of these savings would come from resulting workforce efficiencies, although both boards have said consolidation would not result in employee layoffs or reductions in pay for the existing staff but rather from retirements and natural attrition, which will also provide opportunities to other staff members for career growth.
Combining the utilities would create more steady year-round demand for power, which would save money with federal energy provider Bonneville Power Administration. As it stands now, Lower Valley's peak use is in the winter, while Fall River's is in the summer.
Consolidation would also provide an opportunity to expand natural gas and propane services to more members. Fall River provides propane and can expand the business in new areas. Likewise, Lower Valley is providing natural gas to many of its members. Consolidation would facilitate exploring the possibilities of bringing natural gas and propane to areas previously not served.
Since announcing merger plans, Lower Valley and Fall River have held several public meetings to educate owner-members regarding the merger and to answer questions and address any member concerns. Members of both coops are expected to vote on the proposed merger at their June annual meetings. Fall River members meet on June 11; Lower Valley is scheduled for June 23. If approved, implementation of the entire consolidation plan could take two to three years.
Resources
Consolidation of Fall River Electric and Lower Valley Energy Talking Points (uncredited document from Internet)
Contested Board Races Highlight Annual Meeting (FallRiverElectric.com, Thursday, 12 May 2016)
BPA Focus 2028 (BPA.gov, 10-12 February 2016)
Consolidation Meetings Scheduled (FallRiverElectric.com, Friday, 5 February 2016)
Fall River, Lower Valley Energy in Merger Talks (ECT.com, Thursday, 4 February 2016)
Fall River and Lower Valley Electric Coops Consider Merger (EastIdahoNews.com, Friday, 22 January 2016)
Energy cooperatives might join (Casper Star Tribune, Thursday, 21 January 2016)
Lower Valley considers merger with Idaho utility (Jackson Hole News & Guide, Thursday, 21 January 2016)
Fall River Electric, Lower Valley Energy consolidation proposed (LocalNews8.com, Wednesday, 20 January 2016)
Fall River Electric Announces Plan to Consolidate, (FallRiverElectric.com, Wednesday, 20 January 2016)
Evaluation of Potential Merger Between Lower Valley Energy and Fall River Electric Cooperative (LVEnergy.com, November 2015)