Cooperatives provide high-speed broadband services in metropolitan and rural areas throughout the country.  So they should pay attention to the Federal Communications Commission's recent action affecting broadband service providers.
The FCC issued a ruling on the regulatory classification of broadband as an "information service."  The December 14, 2017 Order issued on January 4, 2018, is more commonly known as by its sensationalized impact on the concept of "net neutrality."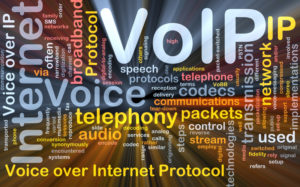 The Order reverses a 2015 Order that classified broadband service as a "telecommunications service," imposing more onerous regulatory control under Title II of the Communications Act of 1934.  It was under this classification that the FCC previously imposed the rules now popularized as net neutrality.
The 2017 Order restores the prior classification of broadband service as "information service," which reduces some – but not all – rules established under prior FCC orders.
The Order applies to "broadband Internet access service," which has been defined as "mass-market retail service by wire or radio that provides the capability to transmit data to receive data from all or substantially all Internet endpoints, including any capabilities that are incidental to and enable the operation of the communications service, but excluding dial-up Internet access service."  It is a broad term that applies to any technology platform, including wire, terrestrial wireless (including fixed and mobile wireless services using licensed or unlicensed spectrum) and satellite.
The FCC did not eliminate all regulatory control over broadband services.  It retained with modification the transparency rules established by the 2010 Open Internet Order and bolstered by the 2015 Title II Order.  The transparency rule is summarized as follows:
A person engaged in the provision of broadband Internet access service shall publicly disclose accurate information regarding the network management practices, performance, and commercial terms of its broadband Internet access services sufficient for consumers to make informed choices regarding use of such services and for content, application, service, and device providers to develop, market, and maintain Internet offerings.
The Order provides more details, as well as the Open Internet Order and other FCC informational guides.
Utility cooperatives should review their practices and procedures to ensure they comply with the new 2017 Order's transparency rules.