The role of construction defect attorneys is to provide representation during legal matters involving construction defects. The most common role for this type of attorney to take is representing homeowners. However, construction defect attorneys can also use their specialized knowledge to provide business owner representation.
Common Issues in Construction Defect Cases
Of all the issues that can arise during the course of a construction defect case, there are several which are especially common. The first is when a homeowner raises an issue and the homebuilder is not responsive. It's important to note that with this type of matter, lawsuits should be the last resort. So while it's a good idea for a homebuilder to seek legal counsel prior to taking any action, it's generally not wise to ignore complaints raised by homeowners. Since options like fixing the problem or offering a settlement are available, those are generally preferred to getting dragged into a legal case.
Since there is a procedure in place for pursuing legal recourse in regards to a construction defect, the established procedure has clear timelines for both parties. If either party misses a deadline, it will make matters much more complicated for them. As a result, it's helpful to have an experienced construction defect attorney to consult who will know when certain actions need to be taken.
The 4 Main Categories of Construction Defects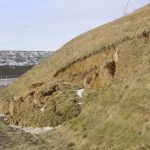 One topic that comes up on a regular basis is what actually constitutes a construction defect. While an issue may be viewed by a homeowner as a problem, a homebuilder may state that's just a part of construction. Because it's rare for parties to change their viewpoints, four categories of construction defects have been established.
The four main categories of defects are soils and slope instability and geologic hazard problems, design errors, poor workmanship, and building material failures. Since each of these categories is still quite broad in scope, speaking with an attorney who has experience with this type of law is the best way to determine where a specific problem falls.